Wednesday, February 24th, 2010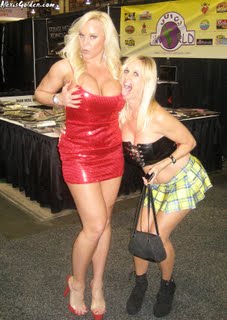 I meet a lot of people when I travel. Almost THREE years ago I met a hot girl named Tabitha in Florida. She's tall, blonde, sexy and a very, very bad girl! We hit it off right away and became friends. We made plans to get together to party and shoot too, but it's has not happened yet. You may know her as Totally Tabitha.
Check out her site by
Clicking Here
. She and I have a LOT in common. In fact, she may be my long lost sister! I watched her online many times and I can't wait to get my mitts on her.
I say Tabitha and I together with at least 8 exceptional guys. That would probably not be enough, but it's a good start. When that happens, you'll read about it here first.