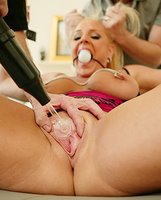 On occasion I've been accused of exaggerating a bit to make a point. This time around it seems as though I didn't do the story justice. So here's how it goes … Back on April 2nd I filmed my first bondage scene. I even posted an entry here along with some photos from my personal stash. I just found out today from a fan (thanks Chad) that the actual scene is going up.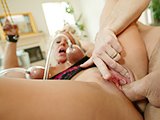 The trailer is a must see
… this is some crazy ass shit I did. Why didn't someone tell me?? lol For real , it looks so intense on video but I was loving every minute of it while it was happening.
I guess I'm just a freaky bitch at heart.
Smooches,
Alexis