Tuesday, November 30th, 2010
Coming on Friday is a very special, spicy update! There are not many Mexican Porn chicks. When I met Gabby Quinteros at Adultcon in LA I knew we had to hook up. She is a real MILF, just like me. She kind, genuine and super hot! We share a love for black cock so we invited Wesley over to fuck us both.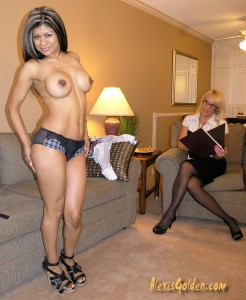 When she arrived she stripped for me as I checked her out. My panties were soaking watching her. It wasn't long before I had to have a taste.
When Wesley arrived her dove right into both of us. We went at it hot and heavy from the start. I LOVED watching her brown pussy getting fucked by Wesley's black cock. Gabby's pussy lips are special works of art. Very, very tasty!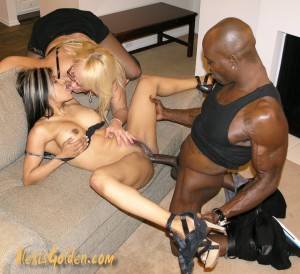 Wouldn't you know it that she also loves to eat cum? When his load came it was a BIG one and I took it in my mouth then spit it in Gabby's mouth for her to eat as well.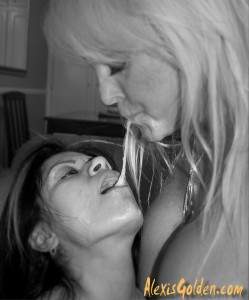 The full vid clip is available in the member area this Friday. Plus another set of Kenzie Marie pics. Procure your tissues now!
Don't forget about my first ever MEMBERS ONLY Cam show this Saturday, December 4 at 7 PM. Just sign into the Member Area at 7 PM Eastern and there I will be. You can ask me anything and everything. I do take requests, so think up something naughty!
NEXT WEEK: Sara Jay and I share the MASSIVE COCK of Shane Diesel. Was it BIG enough for us both??? Tune in to find out! Plus The MYSTERY MILF Part 2. Join NOW!