Well it FINALLY Happened!
After years of missed chances I finally was able to get my paws on one of my favorite people, the Incredible Deauxma. I have admired her for many years because we are Kindred Spirits. We are both REAL LIFE Swingers, REAL LIFE MILF's, REAL LIFE Cougars and part time Porn Chicks.
This is a pic for when I met Deauxma for the first time. We were introduced by my Bestie Janet Mason!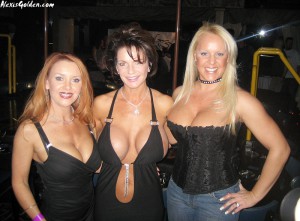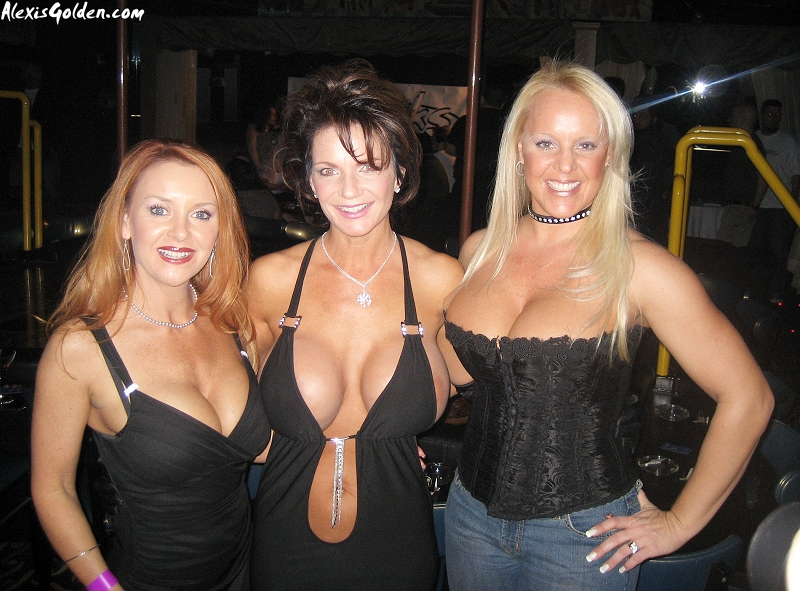 We met in Las Vegas many years ago and didn't get a chance to get naked. I decided to solve that problem recently and invited myself to visit Deauxma at her home!
Our first time together was an awesome, fun adventure shoot where Deauxma and I dressed up as Super Hero Chicks! Dynamic Deauxma and Green Envy! We call it "Cheating Lesbians." Seems the Super Hero business is on a down turn and we need to find some way to occupy our time since we're not out fighting crime.
What better way than to enjoy each other's sexy bods! I have to say my pussy was soaked as I finally got to taste Deauxma's tasty twat! It's no secret her titties are HUGE and I did enjoy handling them the best I could.
Here is a pic of Deauxma and I in our costumes!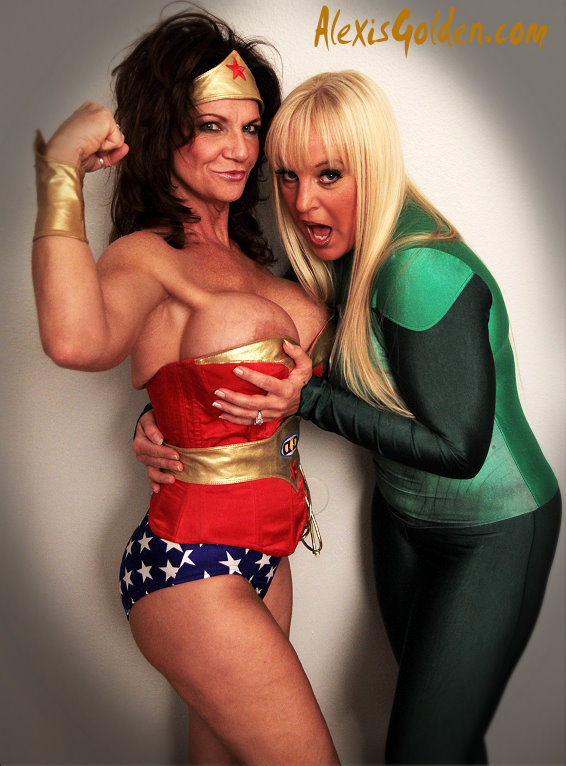 The highlight had to be when Deauxma fucked me good with her trusty strap on.
We wrapped sweaty messes and I loved having the taste of Deauxma in my mouth for the evening!
Now, this wasn't it. The next day we had an all-out Orgy where we both get fucked, so keep your eyes open for that.
If you want to see the full clip you can JOIN MY SITE using this special discount link. Or if you want to see the clip without joining the site then CLICK HERE!
I'd really like to do a BIG ANAL GANG BANG with Deauxma! What do you think? Follow me on Twitter and let me know!
Smooches!
Alexis