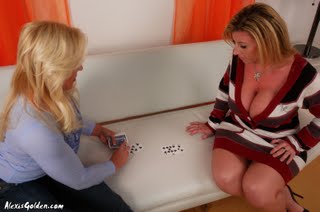 This weeks updates feature me with my real life friend Sara Jay playing a naughty game of Strip Blackjack. We originally tried to play Strip Poker, but neither one of us knew how to play very well. When we say Poker, we think of doing a chick with a Strap On.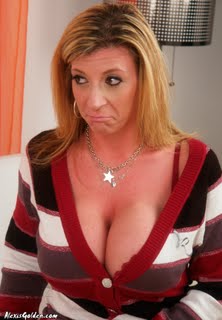 I really didn't care what type of game we played, I just wanted to get Sara naked ASAP! I'm not quite sure who won or lost, but pretty soon the cards were on the floor with my panties on top of them.
It takes a talented woman to get me off. My girlie Sara is just that and more. Not only did I get to put my face in her soft and sexy places, but I also got to sit back and have her make me cum. Awesome. As always with Sara I end up asking, "what camera"?
I can't wait to see her again, we always have a blast and party for real. Yes, that was us in Vegas! Maybe you'll see us out and about partying at some upcoming Porn Convention!
You can see the full clips of our card game hijinks on my site!