You are never quite sure what's going to happen when you share a room with the naughty Sara Jay. It's not that I'm shy at all, but you have to be ready for just about anything. Needless to say, it's very, VERY exciting to be her roommate.  We've been roomies in Vegas often, Atlantic City and all through Europe too!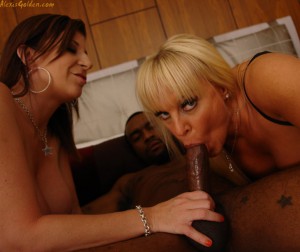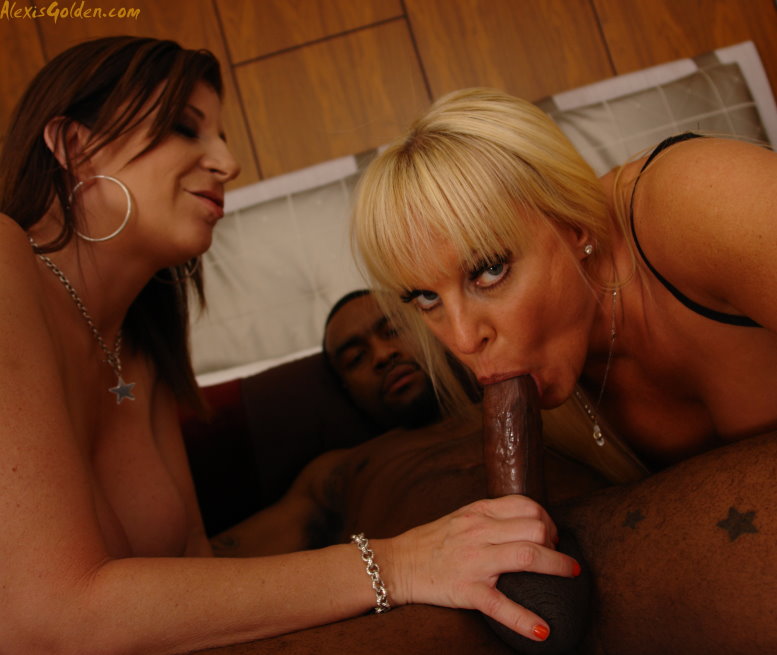 My current update features an awesome Vid of what happened when Sara and I shared a room during the Exxxotica Convention in Atlantic City. If you go to these events and wonder what the Porn People do in their off time, you'll definitely want to check out my site.
Sara invited her hot black friend from Philly to come by and fuck us. Rome Major has a big cock and lots of energy. He'll need that when he steps into the room with us.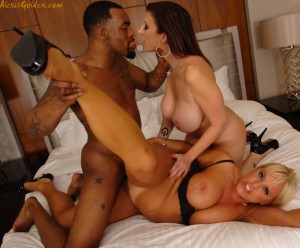 Of course Sara and I get things started before he arrives. I'm sure the room had the fragrance of wet pussy. Rome shows up and he has two horny hot women to satisfy.
Now I can't go over every detail, but of course Sara and I enjoy each other and Rome's cock, in every combination imaginable. For the culmination, Rome sprays both our faces with her sticky hot load, which Sara and I share as well. I figure if we're going to share the room we'll have to share the cum too. Don't you agree?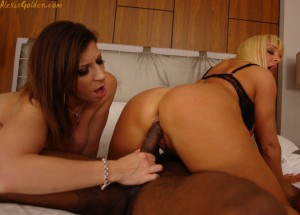 I hope you enjoy these few photos. To see everything, visit my site by Clicking Here.
I think we may have a series here. Why don't you send me an email and give some suggestions on what other naughty things Sara and I can do when we share a room? Be creative!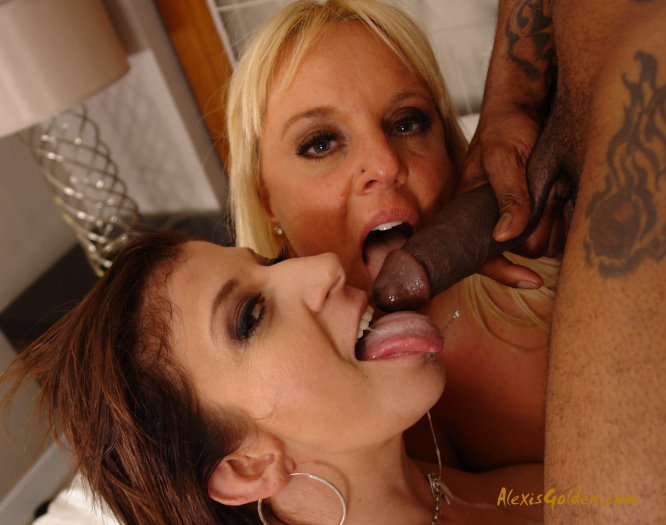 CLICK HERE FOR SPECIAL BLOG VISITOR JOIN RATE! 
Watch this Video of me and Sara without joining the Site
Get on My Mailing List to be the FIRST to find out what's happening in All Things Alexis Golden
Join My Loyal Fans!  The NEW and BEST way to get Updates
My OnlyFans Page and Discount Join Rate