I was really excited to meet Angie Noir. If you don't know here then you're missing someone special. Like me, she's a REAL life MILF who loves getting fucked. She has a very sexy accent and doesn't really give a flip about the camera being there. She just loves to fuck! My kind of girl!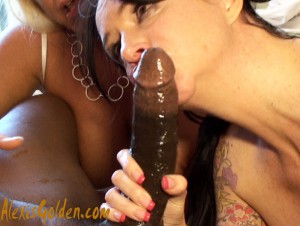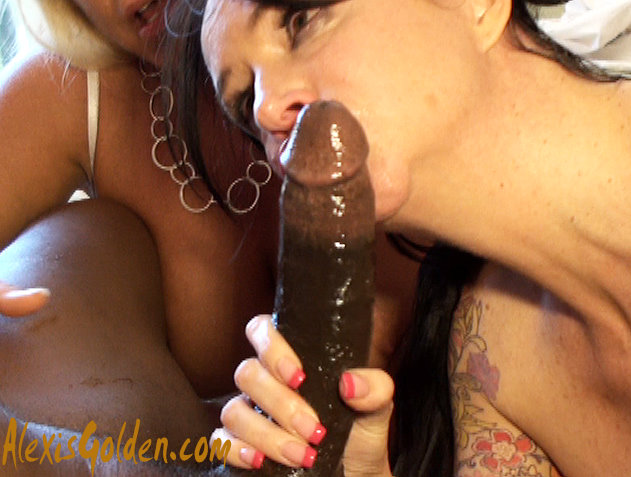 If you know your Alexis Golden history you know I have introduced my favorite fuck Richard Mann to my best girlfriends. Many of you have seen Mann Meat when I first shared Richard with my Bestie Janet Mason. That is a classic shoot.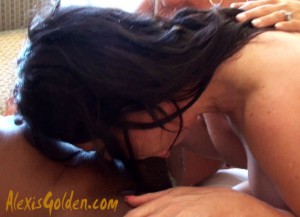 Well I wanted to the same thing for Angie so I flew Richard to where we could get together and fuck. I had no idea of the talent Miss Angie had and was amazed to see what she could do. Without effort, Angie Deep Throated Richard's Massive Cock down to the balls. You know Richard is no small dude, so this cock sucking is EPIC!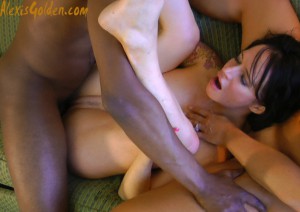 Vegas Magicians have nothing on Angie and ABRA-Fucking-CADABRA she makes Richard's Mann Meat disappear!
This shoot with Angie and Richard is a classic as well and I suggest you take a nap before watching to have your energy to get through.
Finally, wait until you see the Grand Finale. Angie and I share a HUGE CREAMY HOT Cum Load. Watch Angie spit it in my open mouth as we eat every fucking sticky drop!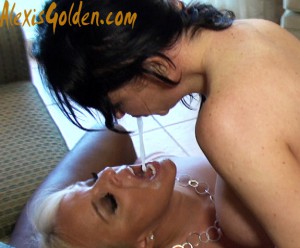 You can watch the Full 1 hour and 25 minutes on My Site. Or, if you don't want to join you can watch here!