Ashlee and I were moving into an old house with the intention of using it as our "Fucking Spot." Our husbands had given us permission to fuck as many men as we wanted at our Fucking Spot and they wouldn't be disturbed at home watching ESPN or something. So Ashlee and I could fuck as long and as loud and as often as we wanted. The only rule is we must shoot video of us getting fucked and take pictures of all the cum. Sometimes we have the watch on webcam and coach us up. I like to take a cum load in my mouth then crawl up to the camera and let the gobs of cum drip from my mouth while looking into the camera. I know my husband it watching at home beating his cock and it makes me fucking WET!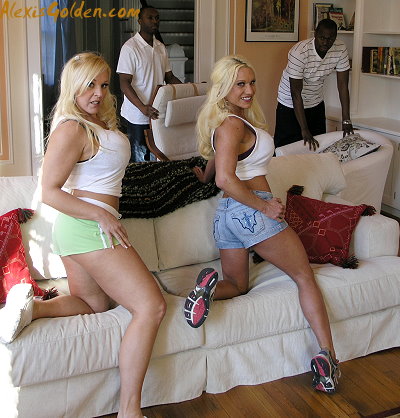 We needed some help moving around the furniture in the house and who better to help us than a couple of black guys. We're thinking there will be a LOT of black guys going in and out of both us and the house. While moving the furniture one of my FAT black toys popped out. As you know I often have to shove that fat cock in my pussy and ass in between finding real life cocks as large as I need to have them.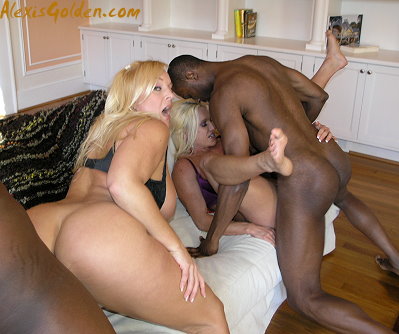 Well that turned on our movers so we just decided to drop the decorating and their pants. Ashlee and I took turns sucking the black dicks then laid back and let them pound our holes just as hard as they could. To tell the truth our wet pussies could have handled another dozen black cocks ramming into us as we were so excited about our Fuck House.
The dudes dumped there cum on our tits and we sent them on there way when we were done with them so we could plan out our HUGE GANG BANG to fill all our holes with thick, creamy black cum! We may even invite our husbands to watch. I know Ty loves to fuck my used pussy and especially my well fucked asshole. After about 10 guys fuck me in the ass and shoot their cum it's about good and ready for him to stick his cock in.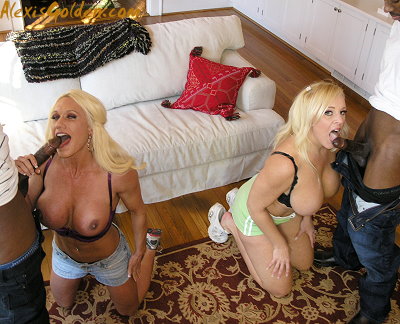 When I fuck guys on webcam while he's watching if they cum in my ass or pussy I'll have my lover hold the webcam to show the cum running out of me after they've used me for my husband to see. If I don't get a load of cum in my pussy, ass and mouth during an Orgy session then I'm pissed. I need my cum!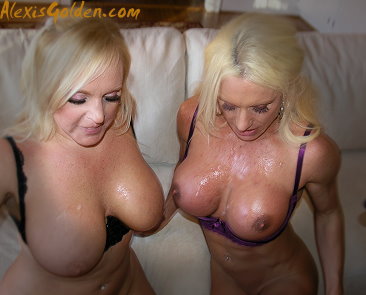 Check out the photos and the full half hour clip is LIVE on my site!