I will be appearing live at the annual porn convention in Chicago June 12-14. Yes …. I will be there all three days! Convention is in same location as last year: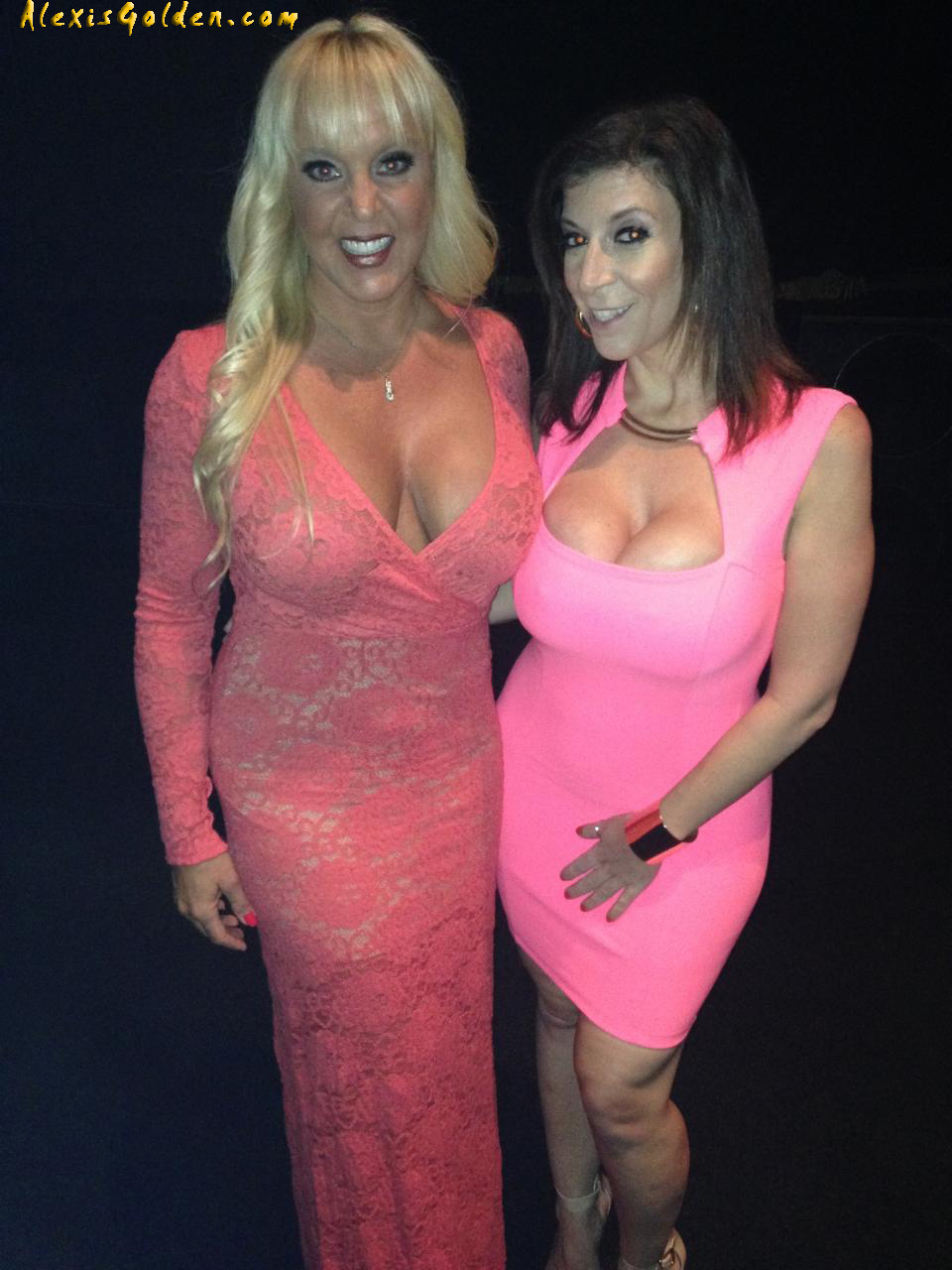 DONALD E. STEPHENS CONVENTION CENTER
9291 Bryn Mawr Ave.
Rosemont, IL 60018
Come out and squeeze my titties and get a handle full of ass while you get your photo taken with me. Purchase some of my DVDs and autographed photos or get your very own FLP t-shit. Prices discounted for the show so don't miss out.
Can't wait to see all my fans again! Check out their site for all the dirty details. http://chi.exxxoticaexpo.com/
Smooches, Alexis
**Me and Sara Jay taken at Exxxocita Atlantic City 2014