Ten years ago, in 2005, I met Richard Mann for the first time. My husband Ty had the hots for Raven Black and her pink hair. Richard was in many scenes with Raven and we decided I needed to get some of that dick too. See the pic of Raven and Richard. Plus the pic of Raven and I together when she had blue hair. NOTE: When I shot with Raven we shared the cum shot with a straw! Watch!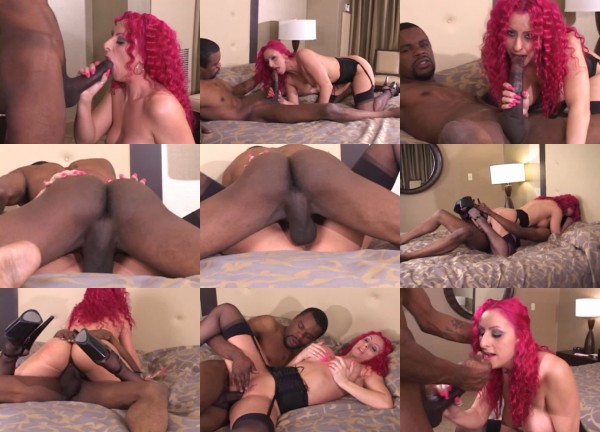 We contacted Richard at his home in Northern CA and flew him down to Las Vegas to do a shoot. We met at the old THE Hotel, which is now The Delano. We allotted 8 hours for the shoot including travel time. Ty picked him up at the airport and brought Richard to the room. I was waiting in my sexy red dress.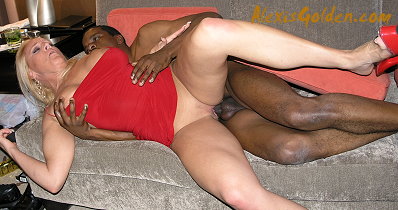 What happened over the next hours is documented in my "One Night in Vegas" series. See ONV 1 and 2 Here.
Suffice it to say all my holes were filled all 8 hours. Two regular white guys stopped by to complete a DP with me. One jumped in and got his first ass fuck. The other white guy got a look at Richard fucking me in the ass balls deep and ran out the door.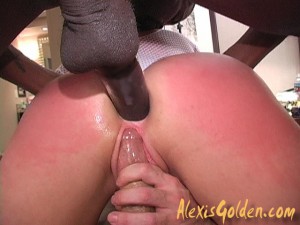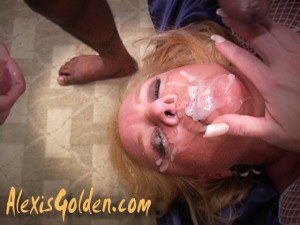 We only stopped fucking because we all had planes to catch. But we knew we'd meet again, we just didn't know how much.
Over the years we introduced Richard to a number of my friends. The most memorable introduction came when we brought Janet Mason over to fuck Richard. That event was the ORIGINAL Mann Meat productions and one of the top amateur films of all time. You can see it here.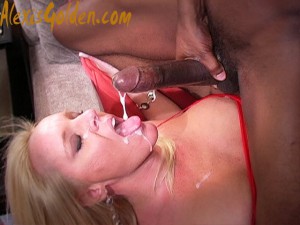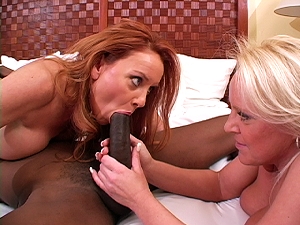 Richard was the star of my FLP movie, which in case you have lived under a rock, is my All Anal Series. FLP meaning Fuck it Like a Pussy. He especially likes to cum in my ass then catch the dripping cum from my freshly fucked asshole in his hand and then feed me his load. Nasty!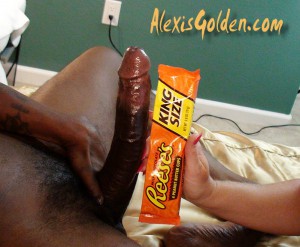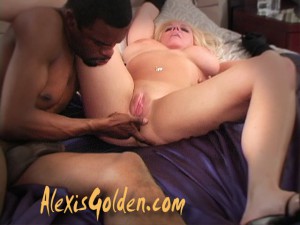 Richard also starred in my FLP III when he teamed up with another black guy and Angie Noir to fill ALL my holes at one time. Air Tight is the way to go. That title is here:
As the 10th Anniversary of our first meeting approached I knew we had to get together to commemorate the event. I was wet anticipating his arrival and knew what awaited me. As soon as he came it we started to go at it. We don't stop and certainly don't fake like they do in pro shoots. We sucked and fucked for over an hour without a break. I feasted on his tasty and familiar cum load as the finale.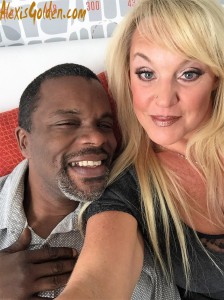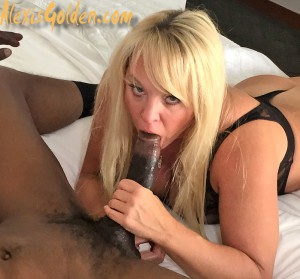 When Richard left I knew we'd have many more events where I'd get to feel his cock. We talked about him organizing me a big Gang Bang with 10-15 of his well hung black friends. I hope it comes true.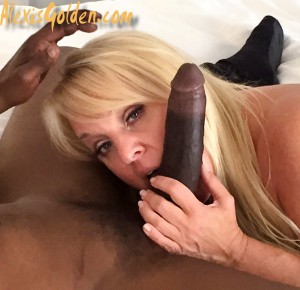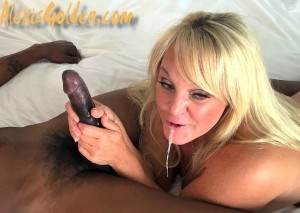 One final thing. Don't think we just fuck all the time. Richard has turned out to be one of our best friends. He's a wonderful person and a wonderful father. We're glad to know him as that too!
Use your Special Discount to Join and see ALL of the Ten Years of Richard Mann and me Fucking! Click Here!